Name: Kalitas
Age: 17
Birthday: April 1
Gender: Male
Appearance: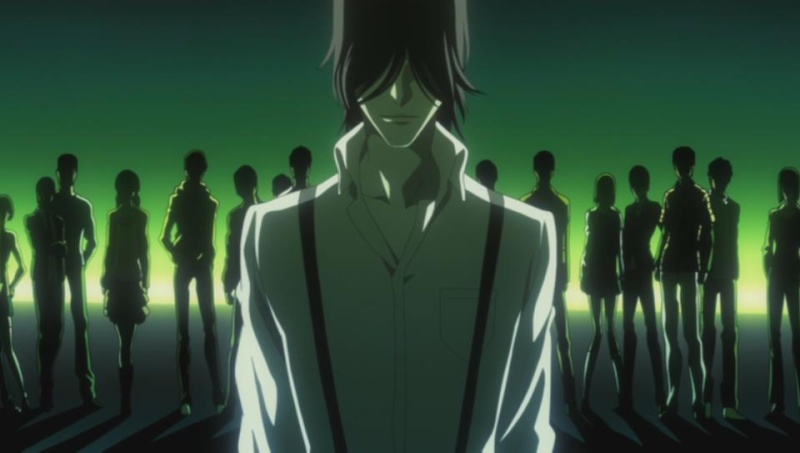 Personality: To say Kalitas is mad would not be completely wrong. After years of brainwashing his mind is a mess together with the effect of the White and Black Rukh makes him unpredictable at the best of times. Kalitas does what he feels like but one thing is certain if something interests he will go very far to see what happens next
History: When Kalitas was born it could be felt across the world by those who were strongly connected to the Rukh a Magi was born. Kalitas lived a very normal life until his fifth birthday where three men dressed in black robes and with their face covered by white fabric and a golden stave in their hand. They promised Kalitas would get a good life if his parents would leave him to them as he showed potential to be a great Magician. Kalitas only wanted the best for their son and left Kalitas with the three men after which he was led to the capital city of Kou and brought in front of an army of people all with covered faces Kalitas stood before all the members of Al-Thame. The next years of Kalitas life was used to train him in the way of Magic and the Rukh but also brainwash the gentle boy into a Magi Al-Thame could use. Around Kalitas sixteen birthday was he already a skilled Magic being loved by the Rukh as a Magi and having skilled teachers, it was around that time that Kalitas discovered that the Rukh which surrounded him was darker than normal Al-Thame had transferred large amounts of Black Rukh into Kalitas through his years with them and it had finally taken effect Kalitas was now not only loved by the White Rukh but the Black as well but it backfired as Kalitas became very unstable to the point where Al-Thame could not manipulate him anymore due to his changing personality and that was when Kalitas disappeared into the world to find a King Vessel due to a single thing, he was bored.
Country: Wondering
Wand:
King Vessel:
Strengths: Being able to use both White and Black Rukh makes Kalitas into a magical power house and an opponent normal tactics don't works on due to the chaotic nature of the Black Rukh. Kalitas Borg is much stronger than the everyday Magi's be able to call upon it instantly and taking much damage before a crack even will appear.
Weakness: No matter how strong a Magi Kalitas is he was no physical strength to speak of in a fight without magic he would lose before the fight had started.
Magic: The seventh type of Rukh Strength Magic
Strengths of magic: Kalitas magic is strong against the third type of Rukh Light Magic crushing them with pure force. Kalitas is after years of training like part of his body using it without first having to think about it both in defense and attack.
Weakness of magic: As Kalitas is strong against the third type of Rukh it is also strong against him and he often find it difficult to handle Light Magic and its illusions