Name:Hyou Hagakure
Age: 22
Birthday:11/20
Gender:Male
Appearance: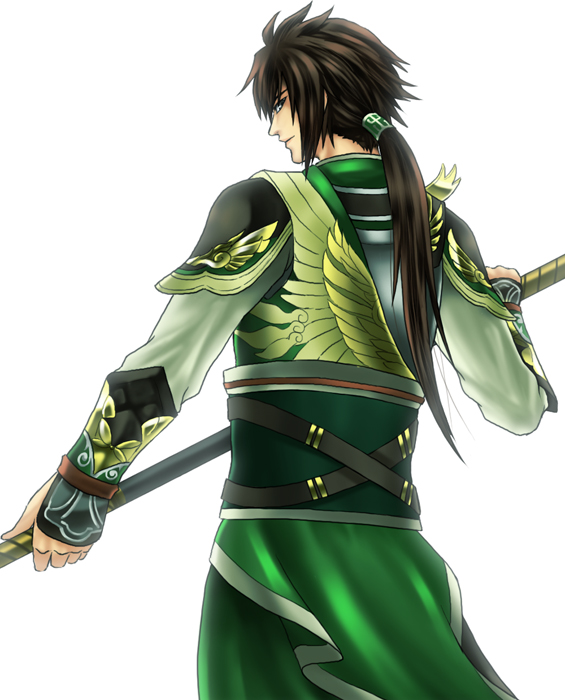 Personality:A man of brilliance Hyou is very smart and he knows it. Hyou will often show his brilliance with his war planning or his over all speech gives off the inspiration of how smart he can really be. Hyou is a very confident man and a very proud man. This comes from him being such a high ranking General in the Kou empire at such a young age. While he is no Kouen he has done many feets and he has proven himself in combat. His confidence or his pride is what makes him who he is and this pride has come him alive and on his toes through out his life so far. Hyou is a man who doesn't believe in following others he always believes in following himself. His ideas and beliefs is why people flock to him for help and leadership it is also why he is a General at such a young age. Not a shy boy if he likes something or wants something he goes after it and if he has something on his mind Hyou will say he can be very reserved though at times and in times of thought.
History:Hyou was born in Kou along with a brother. He was born to the Tora clan and from the moment he was brought the empire had their eyes set on him and his brother. Hyou and his brother were brought up in Kou they were trained by their military as soon as they could walk. Hyou was trained in marital arts, how to hold a spear and use it, how to use a sword. Hyou as separated from his brother and his family when he was only ten years old but he brought them up int he system of Kou. He kept training till he became the age of fourteen it was then that Hyou enter the front lines of battle. The boy was smart, ruthless and very cunning. It was said that after battle Hyou would feed his enemies to his pet tiger and that he would often  take their swords as trophies and keep them in his room. Hyou finally became a General when he turned 19 it was then that Hyou and slayed the King of Sindria. Hyou would return to Kou where his rank was upgraded to an even higher dungeon then before. When the world was changed or whatever the case Sinbad had came to this world and Hyou was set under the rule of Kouen.
Country:Kou
Race: Tora 
Strengths:As a member of the Tora clan Hyou has their traits he rivals if not out matches a Fanilas in strength even though he doesn't look like it, his speed matches theirs no it goes faster then theirs he can almost disappear with his speed and yet that is all he can do. Hyou has sat far from the battlefield and just listen to the people by his hearing and using his sight he can keep track of people or his enemies if he wants listening to their footsteps, their breath, seeing the little bit of their hair its amazing really. Hyou is an excellent spearman. He master the spear when he was only 12 years old and he has since improved his skill Hyou had main weapon is the spear he bested many man with the two headed spear and has killed them with quick trust and slashes. He carries two swords around with him as master swordsman Hyou uses one for simple quick draw of the blade while the other is used to slay his enemies with ease.
Weakness:He has no control of his Magoi abilities even though he has them Hyou can not use them, he hasn't reach his full abilities as a Tora member such as his speed,strength,sight and hearing all need more work for him to truly be a master of the art.
Weapon:Hyou carries a spear like weapon.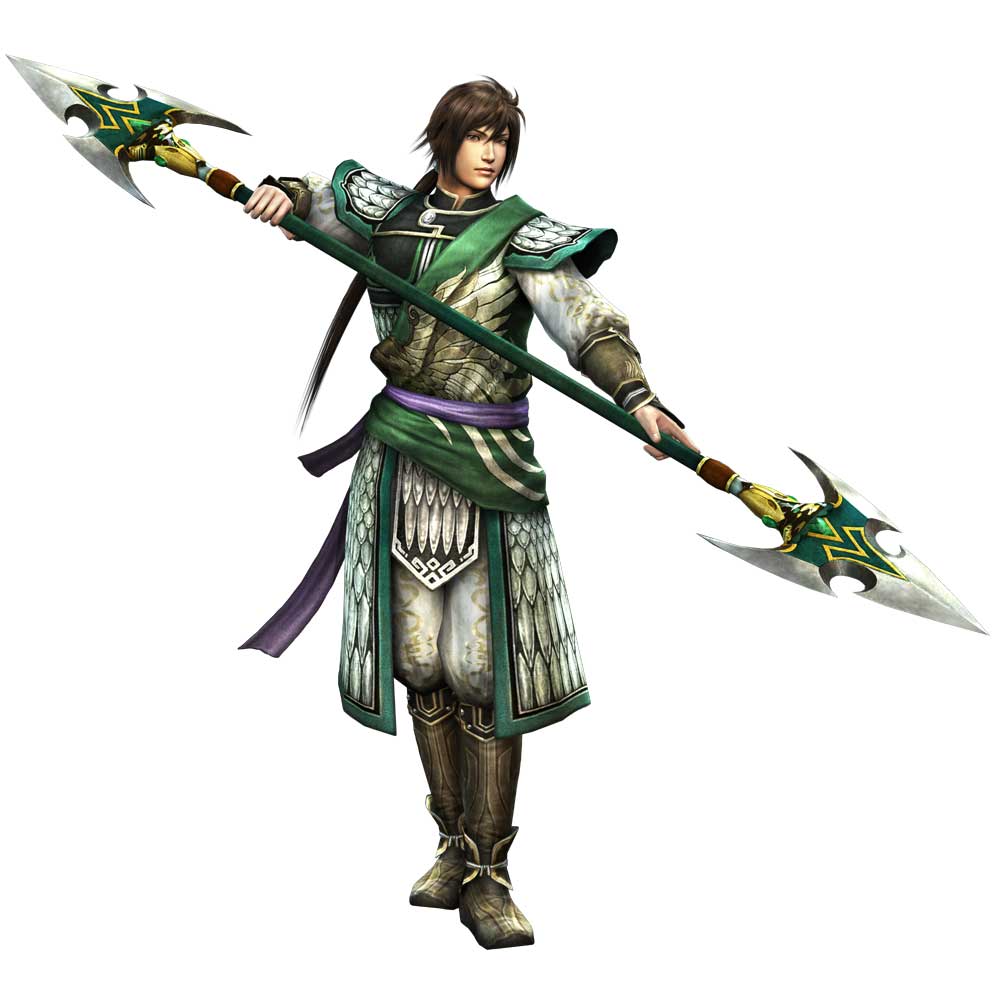 A katana sword
a Chinese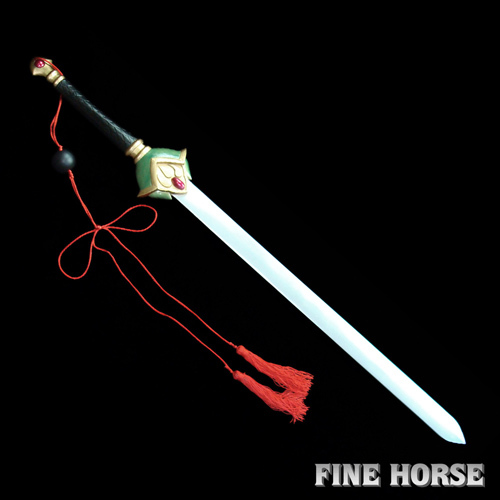 sword
Do you have any magic training?:No
If yes what type of magic?:No